<![if !vml]>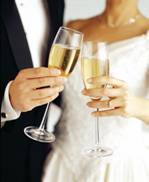 <![endif]><![if !vml]>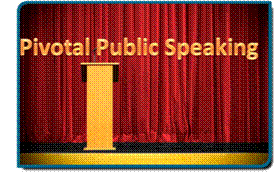 <![endif]>
Donít leave your wedding speeches to chance!
It is one special day, planned for months or even years, and the memories of it will last a lifetime.
Fathers, Grooms, Best Men, and any other speakers, your speech is one of the most important you will ever give. You want it to go smoothly, to be from the heart and you want it to be liked and accepted.
I will help you prepare, edit, practise and deliver a speech that both you and everyone will be proud of.
Your Unique day
This is your wedding. Let it be whatever you want it to be.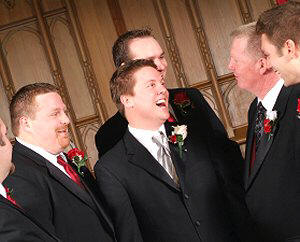 Mothers, friends, brides and other VIPs...can all give a speech if you want. You can go with the absolute formality and etiquette of yesteryear or a more family orientated, practical approach.
<![if !vml]>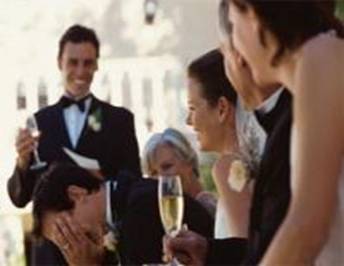 <![endif]>I will work with you to ensure your speeches fit easily into the flow of the day, the way you planned it, and support what you want to achieve. Together we will identify what is each personís unique contribution to this occasion and these people. They will want to have their own special way of adding to the joy, the happiness, and the memories.
Reduce the Stress
I offer coaching in preparation, practice and delivery. The main aim is to produce a great speech, but we also want to keep the stress levels down Ė for everyone. No-one wants to have the thought of public speaking ruin this very special day, or to ruin their speech by having used too much bubbly to overcome the nerves!
Basically knowing that a speech is well-prepared works wonders! After that, then, we work to ensure the speeches run smoothly - and effectively. I can help with every aspect of your speech from content and style to timing and delivery. And part of this process is to make sure you are confident that you will make your best possible contribution to the occasion and that you will do it without embarrassing mistakes or blank moments.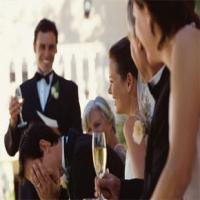 Preparing a Last Minute Wedding Speech is not a good idea!
Youíve had no chance to practise. Your mind may suddenly go blank. You havenít thoughtfully chosen the best incidents to recall or the best words to use to express just what you want to say. (But if you do leave it to the last minute, email me and I will send you some tips!!)
The best alternative is to get the best coaching package you need to produce the speeches you want on your special day.
Contact me at bronwyn@pivotalpublicspeaking.com to discuss the best package to suit your needs.
<![if !vml]>
<![endif]>
1. Traditional Duties of the Father of the Bride

2. Father of the Bride Speech structure, ideas and hints.

3. How to keep nerves under control.

4. How to avoid being overwhelmed by emotion.

Plus 2 Bonuses

- Using Stories in Your Wedding Speeches

- 10 Ways to Make Your Speech a Success