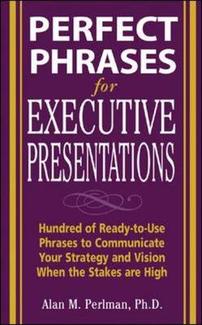 Perfect Phrases for Executive Presentations:
Hundreds of Ready-to-Use Phrases to Use to Communicate Your Strategy and Vision When the Stakes Are High (Perfect Phrases)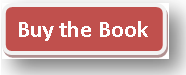 by Alan M Perlman
Or you can buy it from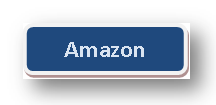 Any successful leader will tell you: Giving a strong presentation is the most immediate and powerful way to set goals, form strategies, and sell your vision-to both internal and external audiences. Perfect Phrases for Executive Presentations not only tells you how to plan and deliver your address, but also provides phrases for every part of the speech or presentation. Organized by speech type and audience, you'll be walked through the beginning, middle, and end of a speech, giving you effective phrases to use. This invaluable book includes
· A detailed review of building an effective presentation for a wide variety of meetings and conferences
· Instructions and phrases for writing effective speeches for nearly 30 different groups and interests, from shareholders to commencements
· Techniques you can use to become a more effective speaker
There is a wide variety of phrases, many of them already familiar. So if you need somewhere to start, this is a good place. If you are new to speaking, lack confidence, or are a non-native speaker of English, the material will be a great basis for your presentation. It presents exact phrases, even entire speeches, for a variety of situations (including formal events). The are also useful for any international businessperson who is new to making presentations to Americans and is not 100% confident speaking in English.
So use the book as a starting point for your speech and use the examples I you are having difficulty finding words. Then make the speech you own by adding your own enthusiasms and unique ideas.